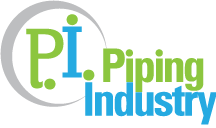 For the second year in a row, the Northwest Ohio Piping Industry stepped up to the plate to help give Toledo residents a way to stay cool this summer.
When the Toledo city budget did not include any money to operate city pools this year, it was up to community leaders to find a way to keep these facilities open during the sweltering summer months. Thanks to donations from the Piping Industry and Northwest Ohio Building Trades, along with several local companies, six city pools will open on June 27: Willys, Roosevelt, Navarre, Pickford, Wilson and Jamie Farr.
Donations came from ProMedica, which contributed $150,000; the Northwest Ohio Building Trades, $90,000; The Andersons, $75,000; Fifth Third Bank, $10,000; and Spartan Logistics, $5,000, Toledo Mayor Paula Hicks-Hudson reported during a news conference at Willys Pool on Wednesday.